In this article we will learn how to Build your own Affiliate Link Cloaker to hide affiliate links with best and very easily setup link cloaker with very affordable price.
So, we will share guide images that will step by step help you to guide and build affiliate link cloaking software easily in few minutes.
We will use Digital Ocean to build our link Cloaker because it is very cheap and best plus you will get $100 FREE FOR FREE if you will sign up from here.
Process of Link Cloaker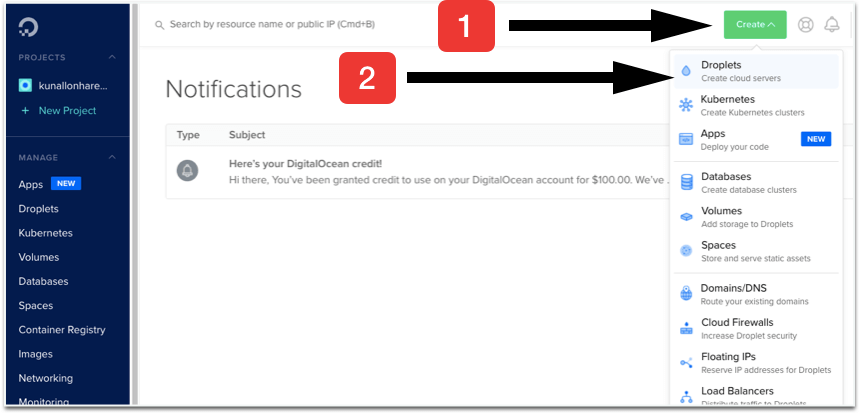 After you will sign up you will come to this Digital Ocean Panel as shown in the above picture. Then you need to click on create (1) then click on droplets (2).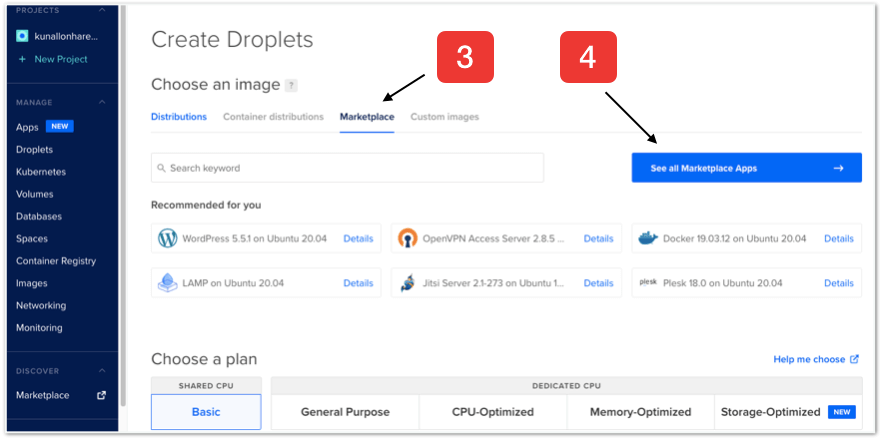 Then click on the marketplace (3) and then click on sell all the marketplace apps (4).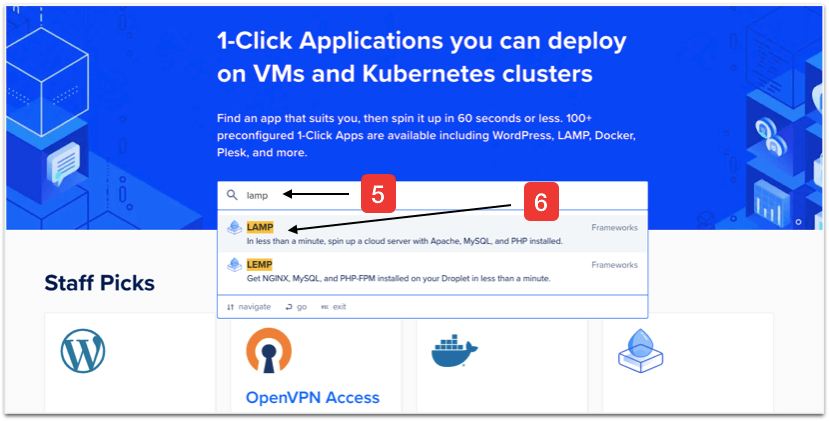 After that you will get one search bar there you need to write Lamp (5) then select the lamp (6).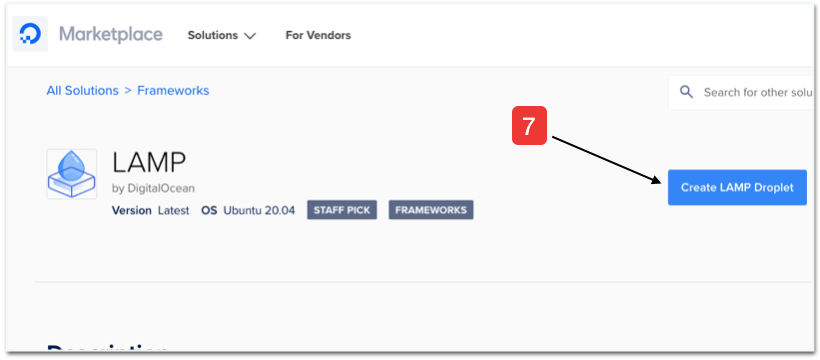 Then, you will see one option called 'Create LAMP Droplet' simply click there (7).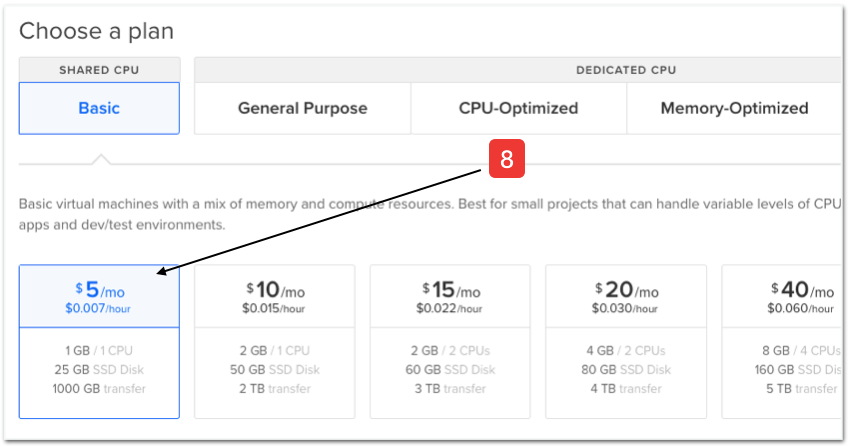 After that, you need to scroll down and there you will see an option to choose a plan so you need to select a $5 per month plan (8) as shown in the picture.
Then scroll down you will see there Choose a datacenter region option so select the very close region where you leave. For example (I live in India so I will choose Bangalore).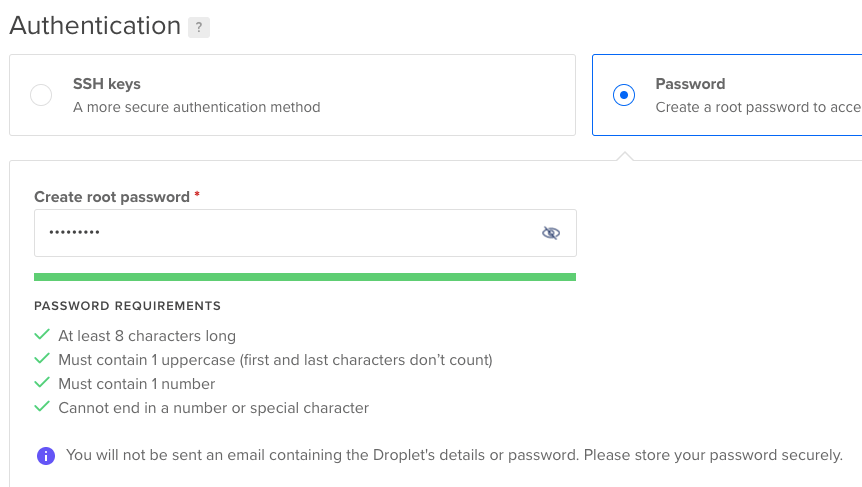 Scroll down you will see one Authentication option so select on password and write the password. Password must be in
At least 8 characters long
Must contain one uppercase (first & last characters don't count)
Must contain one number
Cannot end in a number or special character

Scroll down then you will see the option of Finalise and Create so it will as to choose a hostname so you need to put your domain or subdomain (9) where you will going to install Cloaker software.
Buy Domain (Optional) For Link Cloaker
If you don't know what is a domain? or how to buy a domain? then you can click here to watch the videos guide or watch the below video.

After doing this just scroll down there you see one create droplet button simply click on create droplet button.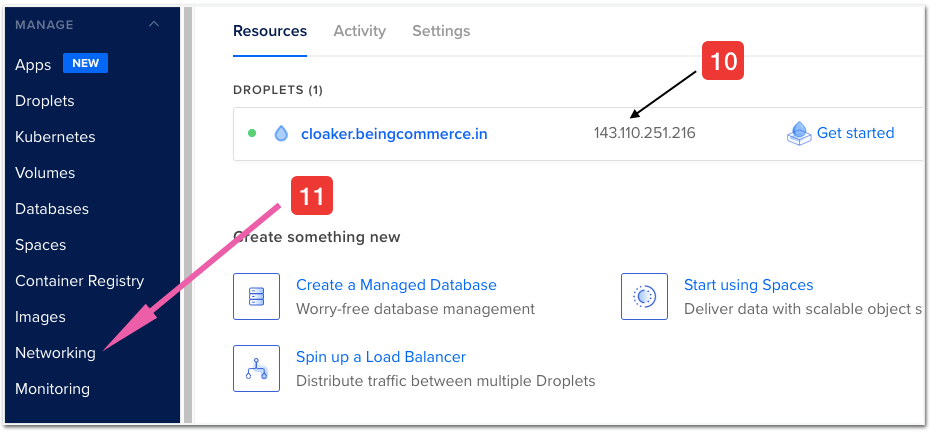 Wait for some time to complete the droplet. Then we need to connect our domain or subdomain with the IP address so to do that copy the IP address (10). Then click on networking (11).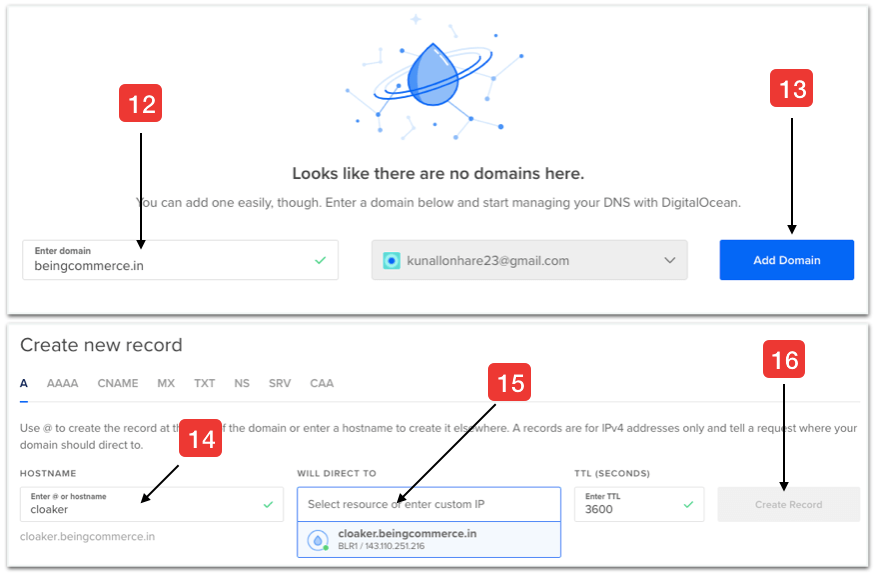 So, now you have to put domain (12) inside enter domain field (must not be a subdomain) then click on add domain (13).
After you will do that you need to put hostname (14) like I did (make sure only to put front hostname like I have put 'Cloaker'.
Then click on will direct box one dropdown will come and select it (15) after that click on create a record (16). So, now you have successfully connected the domain or subdomain with the IP address.
Download Putty
Now guys you need to download putty to run the command it is again very easy to do. (Optional – What is putty click here to learn).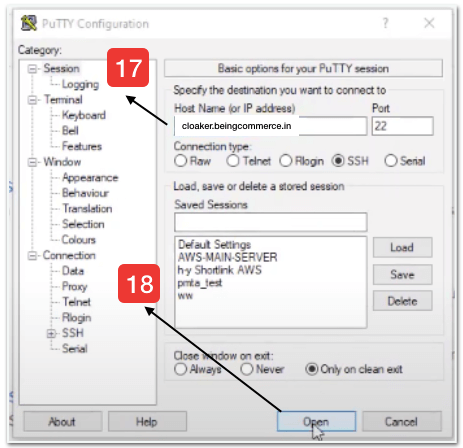 After you will download the putty then one screen will open like it is showing in the above image so there inside the hostname box you need to put the domain or subdomain name (17).
Then click on open (18). After that one putty security alert pop out will come so simply click on "Yes".
Coding in Putty For Link Cloaker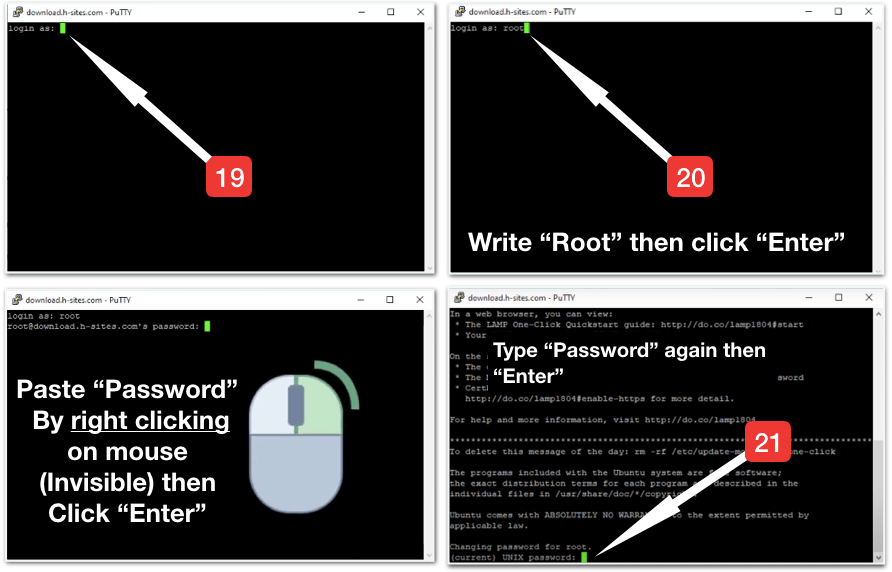 After click on "yes," one black screen will open. Then type "root" then click on "enter" (20).
Note 1 – Whenever we paste anything inside putty we need to just right-click on the mouse.
Note 2 – Whenever we put a password inside the putty it will always be invisible because of security reasons.
It will ask for a password just copy the password which you have kept in the above step Authentication.
Then paste it (to paste you need to simply right-click on the mouse) then click on "enter". Then Re-paste the password again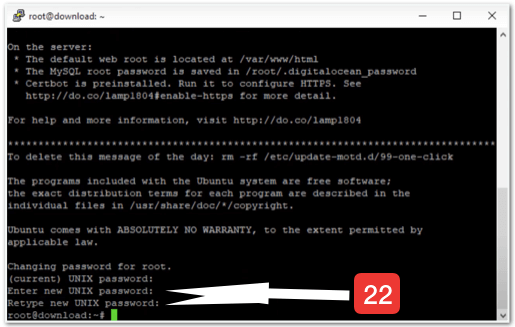 After that, it will ask for a new password put whatever password you want the click on enter. Then it will ask to re-type the password so you again need to type the new password (22).
Download WinSCP
Now guys you need to download WinSCP to run the command it is again very easy to do. (Optional – What is WinSCP click here to learn).
So, after you will download this WinSCP one interface will open like this then follow the procedures as shows in this pic below.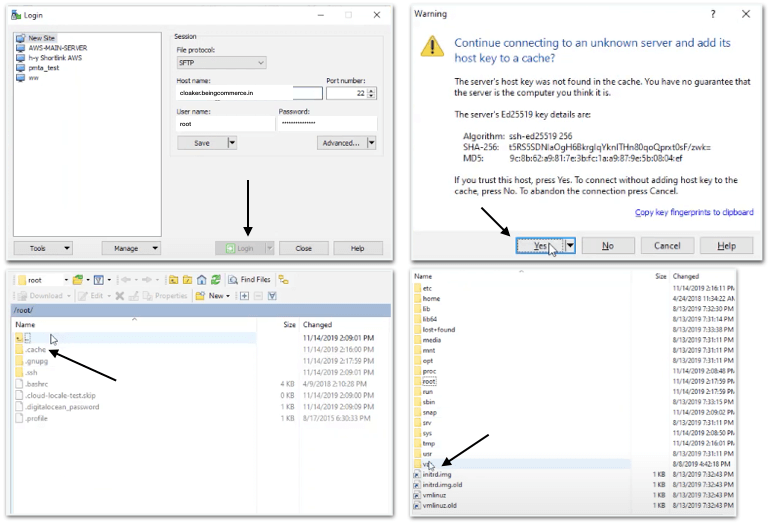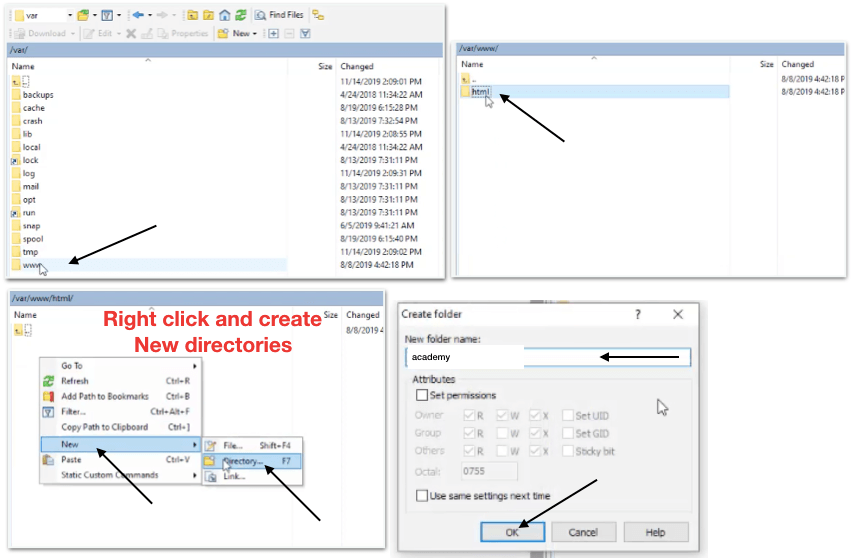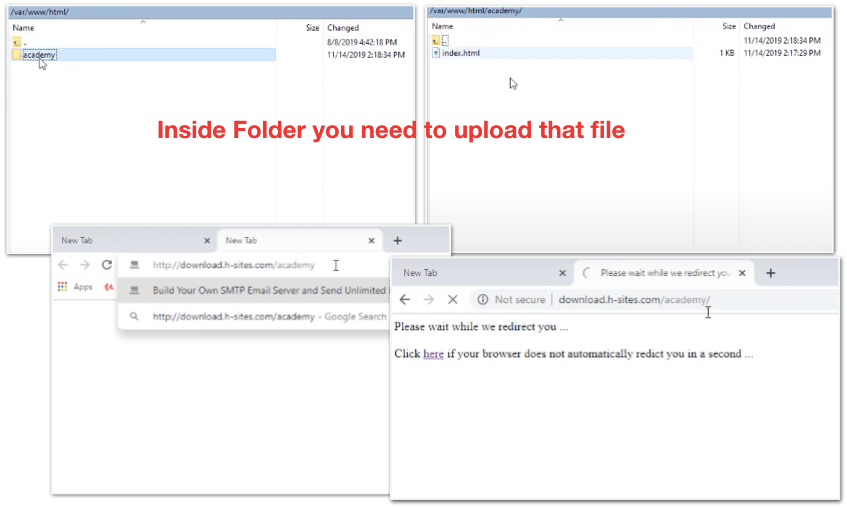 So, guys, this is how we can build affiliate cloaking or affiliate link Cloaker software. It was super easy to create.
So, I hope you have enjoyed reading this article and learned a lot many things. If you liked this article so kindly share it. Thank you!
If you have any problem or anything kindly contact us.